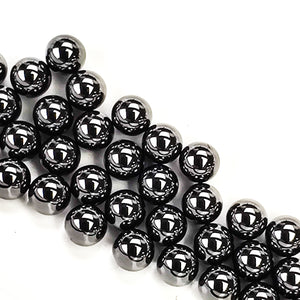 SiC Balls - CHOOSE SIZE (9425)
Regular price
$100.00
$0.00
Unit price
per
SiC balls offer a thermal retention benefit that slightly surpasses the rubies. It makes recovery time of any B Head almost non existent, at the expense of some flavor. Great choice for someone who is looking for quick and efficient heat. 
These SiC Balls are perfect for using with the B-1 and B-2 and B Zero FlowerPot heads!
3MM - Bag of around 200 pieces
4MM - Bag of around 80 pieces
Monster Balls
These things take the b-2 to the next level in terms of producing a larger hit. However you are trading off flavor, but it will leave your body going "Jesus Christ, this bong rips."
Turbo boost
Replaced 3mm rubies with 4mm SiC. This allowed for a smoother heat transfer resulting in better all around effectiveness.
Extra push
Wanting a little more heat retention and a smoother transfer, the 4mm sic balls made a favorable difference.
SIC balls 4mm
I would watch the temp fall on my Auber during a hit, sometimes as much as 40 degrees, and it started driving me nuts just looking at it. Plus I wondered if I was losing something. With the SiC balls the temp honestly rarely falls below the desired temperature at all and when it does, it's only by a couple 3 degrees and like the description says, the recovery time is non existent. I would have to say I haven't noticed even a slight drop off in flavor at all.
Brutally honest
They're SiC.
Queue the Curb theme song.
---