2/2/21 POSTING Here at NewVape we are excited to be launching a new product! We have designed a 12v Enail that is completely self contained and portable. This unique Enail is powered by a 12v lithium "power tool" battery. We have been toying with this concept for some time now but finally got around to making a prototype to play with. The idea is to have either "adapters" or a configuration for different battery platform (Milwaukee, DeWalt etc.) Regardless, this is a really positive step in the right direction and we wanted to see if you had any input in the...
---
• flowerpot vaporizer • max vapor • new vape • tsunami vape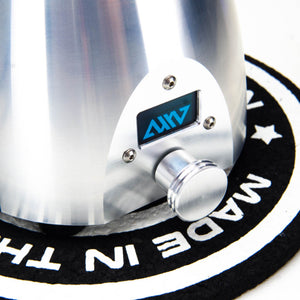 It's tough to ignore the fact that we have all been affected in one way or another by what the pandemic has brought to the world. As a business, we count our blessings and feel very fortunate that we are able to keep our doors open. The uncertainty of the future has forced to think outside the box (or rather inside it). NewVape has begun a campaign of sourcing every part of our systems from the USA. While we understand this will take some time, we feel it is necessary. This way, we can not only bring the quality standard...